The world has been flattened by COVID-19. Not just by the disease itself—as devastating as it is—but by the unknowns surrounding it. When will there be a vaccine? When will the country reopen for good? When can we hug our loved ones again?
No one knows. But there are a few lessons we have learned, and they can be powerful weapons against the virus. You may find it helpful to group these tactics into three categories: healthcare, hygiene, and helpers.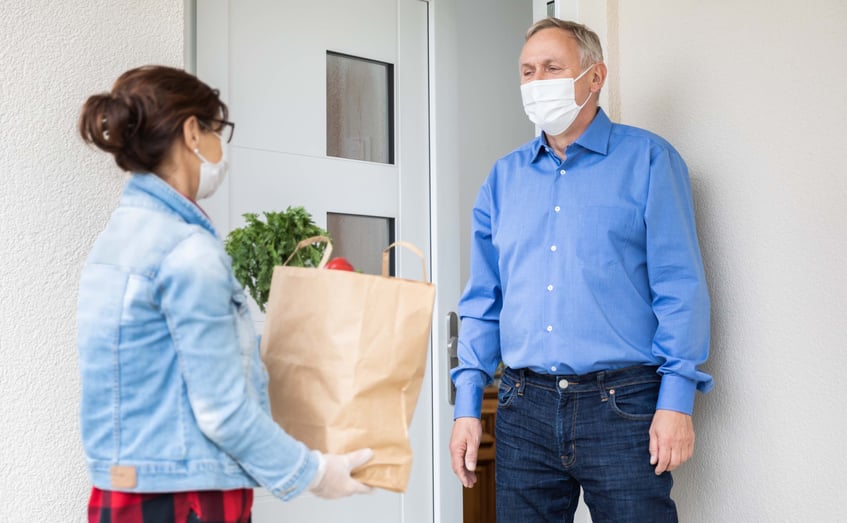 1: HEALTHCARE
• Along with difficulty breathing, fatigue, body aches, etc., there's an important symptom of COVID-19 to recognize in people living with dementia: increased confusion. It can be hard to tell what's normal and what's elevated, so call your healthcare provider if there's any doubt.
• Unless it's an emergency, reach out to your provider by phone or email. They may be able to schedule a tele-health appointment so you can skip the office (and its germs).
• Another way to avoid extra trips to the doctor or pharmacy is to ask if prescriptions can be written for a longer length of time.
2: HYGIENE
• One of the simplest ways to fight the coronavirus is hand-washing. If your loved one can't remember to wash their hands, put up signs in the bathroom and kitchen as reminders.
• You may also want to demonstrate proper hand-washing or include a reminder on the signs.
• Place bottles of hand sanitizer (60–95% alcohol) throughout the home for a quick and effective hand-washing alternative.
3: HELPERS
• If your loved one has a professional caregiver, ask what safety protocols they've implemented during the pandemic. (For an example, this case study details our new live-in care program.)
• Ask all caregivers to wash their hands when they enter the home and throughout the day.
• Conduct frequent temperature checks. If a caregiver has a fever over 100.4°, they should not come in.
• Make sure any visitor wears a mask—or better yet, visits outside at a six-foot distance.
• Provide your caregiver with this list of resources. It has lots of helpful ideas for socially distant exercise, music, religion, sports, arts, education, and other activities.
No one knows for sure how to beat COVID-19. But the tactics above have been shown to help. For more ideas, visit the Alzheimer's Association and UCSF's Memory and Aging Center.