Eighty percent of people living with Alzheimer's disease lack insight into their condition. They do not realize that they need help, and they subsequently refuse care. At Tender Rose, we work exclusively with people who have dementia. Over the years, we've worked with countless clients who initially resisted having care in their home when we met them. Along the way, we've learned a tremendous amount about how to overcome this resistance and have developed an 8-step approach to help our clients accept the care that they truly need.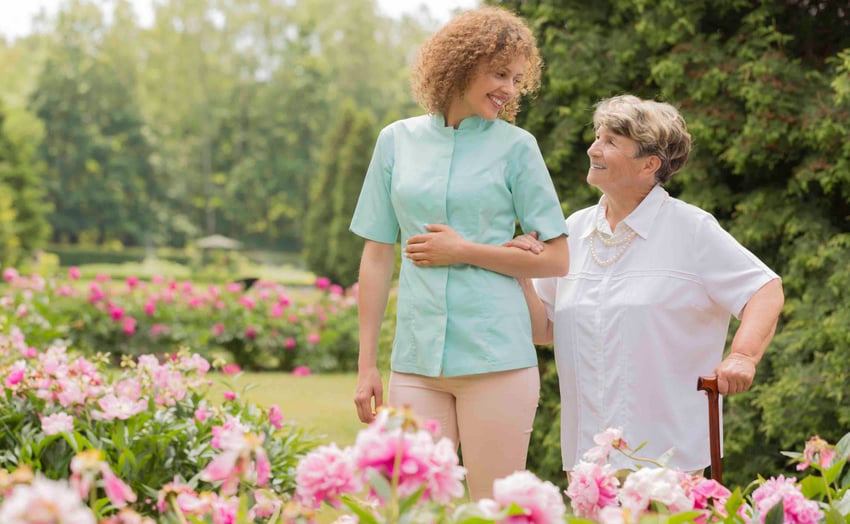 Step #1: Choose the Right Caregiver
The first —and possibly most important— step to helping someone with dementia accept care is to choose the right caregiver. Most people with dementia aren't able to acknowledge that they need help with daily self-care activities, so finding a caregiver with both training and experience in dementia care is crucial.
Traditional home care agencies focus on reacting to physical needs and completing tasks, whereas person-centered activities that bring joy and meaning are at the heart of best practice dementia care. You'll want to find a caregiver who is a companion and someone with whom the person with dementia enjoys spending time. Similar to dating, chemistry is key here! From physical attributes (piercings, stature, hairstyle) to disposition (outgoing, soft-spoken, funny, nurturing), choosing a caregiver who has the best chance of making a great impression and maintaining a connection with the client is vital.
In addition to personality and appearance, it's essential to understand how the caregiver views their job. A great dementia caregiver will proactively find ways to engage the client in meaningful activities in order to avoid agitation triggers (versus sitting around waiting to respond to physical needs). There are several checklists of things to look for when you're evaluating caregivers for your client or loved one with dementia; we typically recommend this one to families on this journey. The more time you invest in finding the right caregiver upfront, the more likely you are to find the right long-term match.
This blog post is Part 1 of an 8-part series on how to
overcome refusal of care with someone who has dementia.