There's a new version of the classic rags-to-riches story. It's the story of an entrepreneur who receives huge amounts of venture capital, goes public, dumps his business and moves on to his next IPO. It's the story of rapid growth and tremendous wealth. It's the story of big risks that often turn out to be pipe dreams, leaving hard-working employees with nothing.
At Tender Rose, we have a better story to tell.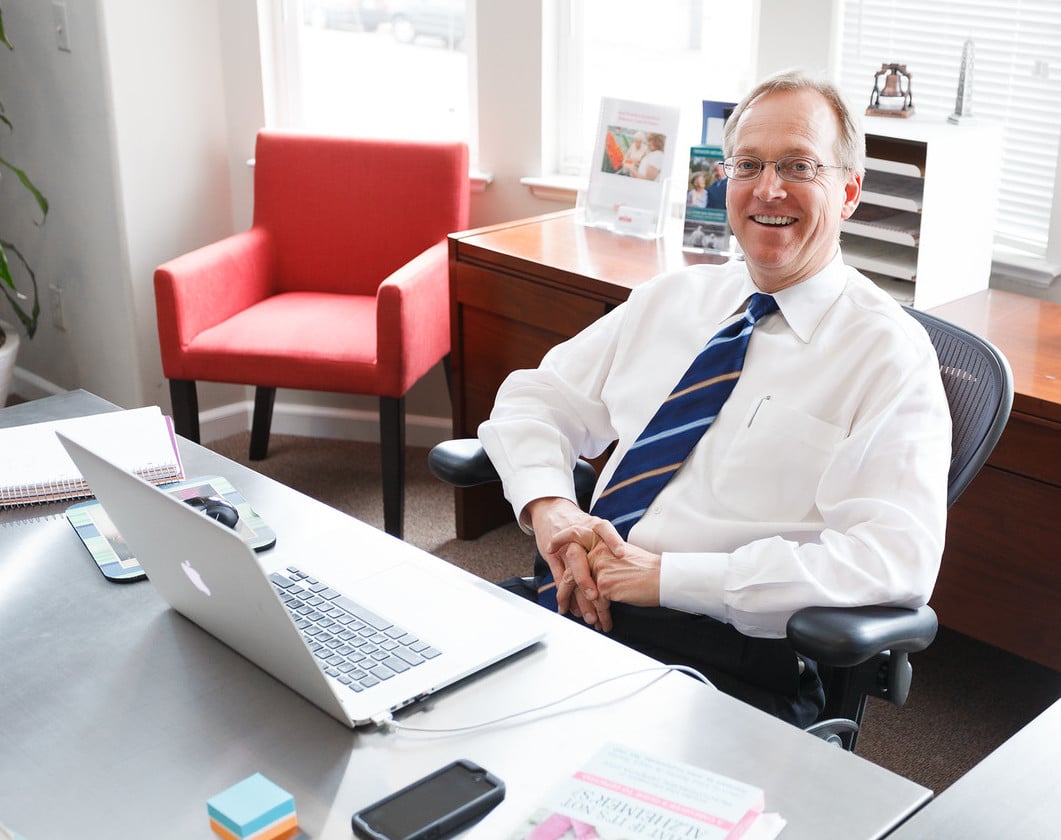 Our story is about compassion. It's about my mother's Alzheimer's diagnosis, and how my quest to find her the very best care led to a company built on the same mission. It's the story of a business that supports people with dementia, their loved ones and the team of employees who improve the quality of our clients' lives every day.
I didn't start Tender Rose as a get-rich-quick scheme. I founded it to last, to help and to provide hope. But seven years ago, as I looked around the business community in the Bay Area, I felt alone in that philosophy. So I sought out like minds that share my dedication to building sustainable, responsible businesses. I wanted the support, validation and resources of leaders whose companies are works of passion, not just plays for profit.
Earlier this year, I found my tribe at the Tugboat Institute.
The Tugboat Institute is a membership organization that supports Evergreen entrepreneurs: passionate, successful, purpose-driven CEOs. CEOs who avoid private equity because they want to control their own destiny, focus on their mission and build companies that last for generations.
This community of leaders is united by The 7 Ps, values that resonate deeply with me and echo what we're trying to accomplish at Tender Rose:
PURPOSE: Evergreen entrepreneurs are passionately driven by a compelling vision and mission. At Tender Rose, our mission is to improve the quality of life for people living with dementia and their loved ones. Our mission drives everything we do, from the highly trained Memory Care Professionals we hire to the unique approach we use to help our clients find meaning, engagement and joy.
PERSEVERANCE: When I started Tender Rose, I was CEO, Caregiver, the IT Department, Accounts Receivable and Scheduler—needless to say, things didn't always run smoothly. We've come a long way from struggling to hire the best people and dealing with faulty technology: these days, our support staff is 15 people strong, we work with more than 100 expert Memory Care Professionals and our IT system helps us communicate efficiently and transparently, so we can provide the care management oversight our clients depend on.
PEOPLE FIRST: When you take care of your employees, your employees will take care of your clients. It's a domino effect that I've seen firsthand. Our employees know they're cared for—we create good jobs, pay well, provide full-time schedules and back our team with logistical support and ongoing training. In exchange, our employees provide the very best care in the industry to our clients and their families. Numerous employees have told me that improving quality of life and providing hope to our clients with dementia feels like their second paycheck.
PROFIT: Evergreen entrepreneurs understand that profit isn't the sole reason to build a business, but it is essential. Profit proves we're doing something right, while helping us create more jobs, serve more clients, and invest in infrastructure necessary to continually improve quality of care.
PRIVATE: We decided early on not to accept outside funding. This independence lets us avoid pressure to grow too aggressively.
PACED GROWTH: It takes discipline to grow steadily and consistently while focusing on long-term strategy. But it's worth it because organic growth lets us maintain quality. Instead of rushing headlong into new markets without refining our business model, we take slow, careful steps and make sure we're serving our existing clients as we move forward.
PRAGMATIC INNOVATION: Evergreen entrepreneurs embrace improvement "while taking capital-efficient, calculated risks to innovate creatively within constraints." Exactly. That's why I decided to put an iPad in the home of every client. It began as a huge expense, and honestly, the maintenance of the system was daunting. But I'm so glad we took the risk because the technology has enabled us to improve communication with our internal teams and clients, and establish nearly real-time shift reporting.
At Tender Rose, the Evergreen philosophy will continue to guide our story. It's a story that began with my mother, and now includes hundreds of Bay Area families who are impacted by the care that we provide and the jobs that we create. That's the true definition of building a future instead of a fortune.