Core Values
Helping our clients regain joy and meaning is a responsibility we take seriously and personally. That's why our values are more than a list on a website: they're our guide. They determine our choices and actions. They define our company culture. And they unite us in our mission to make every day a good day for people with dementia.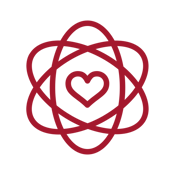 Passion
We have an intense desire to help others.
Dedication
We are dedicated to three things: helping as many people living with dementia as we can, creating great jobs for our employees, and building an exceptional company we can all be proud to work for.
Compassion
We alleviate the suffering of our clients with a kind, considerate approach to care.
Collaboration
We work as a team to create better days for our clients, and we treat our clients, their families, and our fellow employees with respect.
Integrity
We are honest and moral and do the right thing even when nobody is looking.
Proactiveness
We anticipate our clients' needs and look for ways to improve their quality of life.